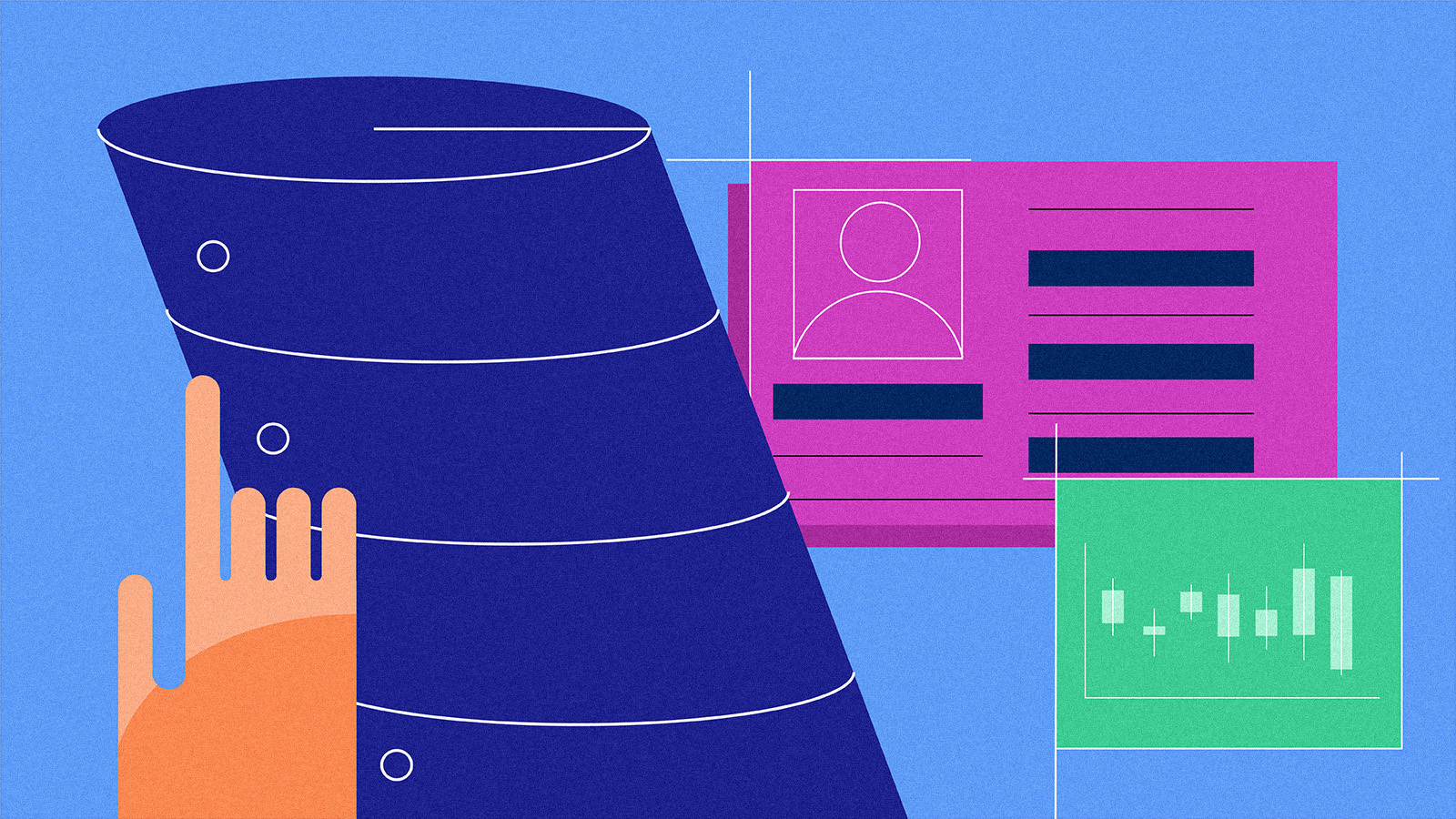 Explained: what happens to your data in research and how it is protected
Today, the experiences of only a small percentage of cancer patients are represented in the clinical trials that currently form the evidence base for most treatment, drug development and regulatory decisions. Flatiron Health UK helps to fill this gap by transforming information from electronic health records into high-quality real-world evidence (RWE) that helps address new and previously hard to answer questions.
Our established Patient Voices Panel helps us to reflect and respond to the voices and experiences of UK cancer patients and carers in our work. Continue reading for insight into the perspectives of through a conversation with one of our engineering team and our panel member, cancer patient and advocate, Linda Galbraith.
Linda
When I first saw the opportunity at Flatiron UK, I was intrigued. After hearing and seeing the controversies around misuse of patient data, I was aware of the public's mistrust regarding use of data. I have to admit, I did share some of the concerns and reservations that the wider and public do hold.
Flatiron Health UK Engineer
At Flatiron UK, we often need to process sensitive health data about patients' cancer journeys, and while we understand the reasons behind patient and public discomfort with data sharing, we believe our approach to data security addresses these legitimate concerns. We don't just anonymise data as a last step before providing it to users, we ensure we protect patient privacy at every step of the data sharing process, through means of data masking, pseudonymisation, data access restrictions, and other technical and procedural controls. If only we had a way to explain this to patients and the public who have so much reservation about the use of the patient data…
Linda
Over the years, I have consented to share some of my cancer journey, including agreeing to the filming of my surgery (an 8 hour endoscopic cranial resection, basically rebuilding the right hand side of my face with bits of my leg and plastic) and signing seven tissue release forms for my tumour. I had a very rare sarcoma and many research centres were interested to learn from it through access to tissue samples and blood results. I had no concerns about this, in fact I saw it as my duty to give something back for all the care and expertise I had received.

So why did I feel differently about data? I spent some time reflecting and decided to explore Flatiron. I read, and reread, the advert and decided to go for it! My particular interest in joining the Patient Voices Panel was both personal and altruistic. Firstly, there was unlikely to be any available clinical research considering the rarity of my tumour, a fibrosarcoma.. However, with the scope and range of information collected by Flatiron, there may be the potential for my data, combined with others of my rare tumour type, to contribute to clinical research in the future.
Flatiron Health UK Engineer
As an Engineer, when I see health data, I see technical problems waiting to be solved. I see a series of transformations that are necessary to get from a clinical record to a usable data set, the volume of patients, and a number of possible data processing failures. While I don't know that ICD code C41.0 stands for Fibrosarcoma, or that clinical research is unlikely to be carried out on this tumour, I do see that there are only a handful of patients with this ICD code. To me, this means a lot of care and calculation would need to be done to make sure that we can sufficiently anonymise such a small population instead of entirely excluding it.
Linda
My other motivation for joining was the current lack of diversity in medical research, which, at the moment, consists mainly of retired white men. There is a lack of diversity in ethnicity, social background, gender, and age and collecting data on this scale provides a solution to this issue. Flatiron UK's data will be collected from a much wider range across all of these factors and give a truer, more accurate picture of health in the UK.
Flatiron Health UK Engineer
As a female engineer I understand how biased a lot of our current technologies are. Did you know that seat belts were developed using only male data and dummies? I don't know much about seat belts, but I do know that females are not the same as males or dummies. As an engineer I also learned how biases are introduced into data processing, and what it means to have just a subset of the population present in the data you build your methodologies from, train algorithms with, or make decisions off of. No two patients are the same and that is an important factor we need to continually bear in mind.
Linda
I've seen first hand the benefits of the data sharing model that Flatiron UK uses. By building partnerships with NHS hospitals, they receive anonymised patient data which they structure and standardise to identify trends that could improve patient care and outcomes. Despite my fears, I realised that all data being used by Flatiron was being protected, anonymised, and analysed in a trusted, secure environment by staff who were experienced and understood the importance of handling the data securely.
Flatiron Health UK Engineer
Privacy-driven software engineering and design first piqued my curiosity during my time in Educational Technology. It was enlightening to realise the magnitude and complexity of the information at hand, along with its potential positive impact on students, teachers, and schools. Simultaneously, I became aware of the potential risks associated with access to this data and the consequences even a small dataset falling into the wrong hands could have. Flatiron has had the opportunity to build our offering from ground up and therefore ensure patient privacy was the cornerstone of our activities, and prioritised across our overall design.

Privacy-driven design is an approach to software engineering that places the utmost importance on safeguarding users' privacy and personal data throughout the entire software development lifecycle. Having the opportunity to build our Flatiron software from scratch in the UK allows us to create systems that are inherently privacy-focused, rather than adding privacy features as an afterthought. This method entails identifying and addressing privacy risks at every stage of the development process, including initial planning, design, implementation, testing, and ongoing maintenance. It involves integrating privacy considerations into software requirements, architectural decisions, and implementation details
Linda
The Patient Voices Panel has been heavily involved in the development of the data sharing process, from shaping the data flow but also developing the opt out model that can be used by hospitals when it comes to patient data. This is where patients can make a choice to opt out from their data sharing if they wish, at any point in time.

Data from NHS hospitals partners is received by Flatiron in structured and unstructured formats (e.g. doctors notes, imaging etc.). The Flatiron team then standardises and analyses the data, identifying trends in treatments and outcomes. These learnings are then returned to the NHS hospital to disseminate which staff can use in research and for clinical care. At the same time, the NHS hospital also receives access to the wealth of Flatiron's US oncology data. This partnership is developed through a fair value exchange. Flatiron's financial model means they can provide analysed data models free of charge to the NHS, and, on the other side, provide anonymised datasets to external researchers (e.g. academic centres, or industry partners) with a licensing fee.
Flatiron Health UK Engineer
I have loved being able to invest into the privacy-driven design at Flatiron UK. I am grateful to be working in an environment that is so supportive and forward thinking when it comes to patient privacy. Throughout this process, we have benefited from knowledge and support of many organisations across the UK, including the hospitals we work with, our external Data Protection Officer, and research organisations like HDRUK. These collaborations have allowed us to design processes that draw from many different strategies for privacy driven design, including data minimisation, which involves collecting only the minimum amount of personal data necessary for a given purpose; and encryption, which protects data in transit and at rest; and fine grained access control, which rigorously controls data access through a process evaluated by an independent panel of clinicians, lay members, and national body representatives.

Privacy-driven design is becoming increasingly important as data breaches and privacy violations continue to make headlines. By prioritising privacy from the start we can help ensure that our products are secure and trustworthy, and that patients' privacy rights are respected.
Linda
Has it met my expectations? More than. I work with a terrific group of people —both colleagues on the Patient Voices Panel, the staff at Flatiron UK, and other Flatiron team members from the US, Germany, and Japan. My knowledge of data has improved thanks to the Panel and its members. I'm excited by the possibilities of harnessing available information and what can be achieved from this — it is immense. I'm privileged to be a small part of this game changing project!