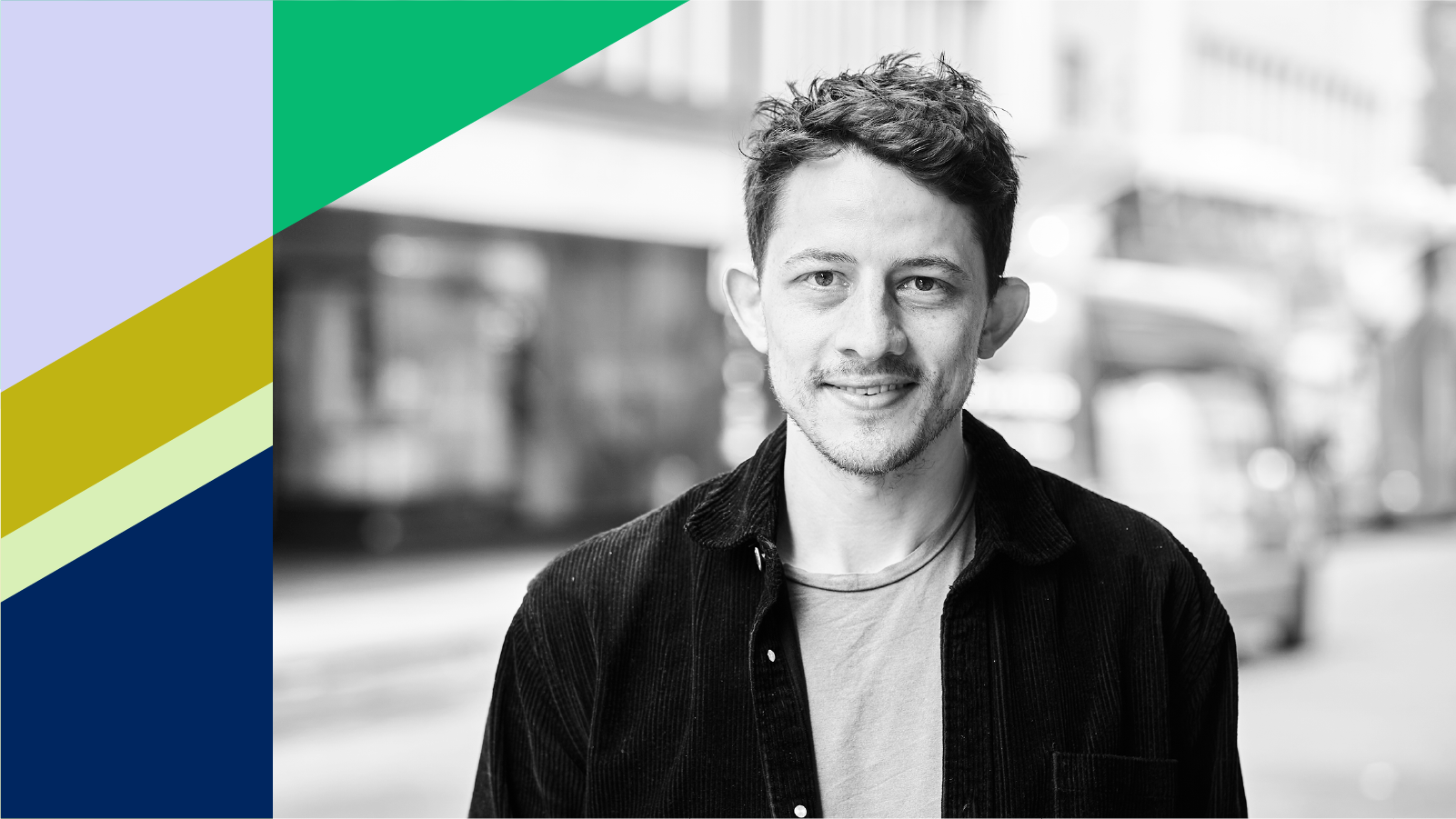 Three ways the NHS can benefit from partnering with Flatiron Health UK
We asked Adam Manhi – Head of Strategic Partnerships at Flatiron Health UK – why he believes data collaborations with the NHS are needed, and how he feels they can benefit NHS Trusts and care systems, their patients, and the wider UK cancer population.
When I joined Flatiron Health UK over three years ago, I was incredibly excited about the prospect of working for a company dedicated to collaborating with the UK's National Health Service (NHS) to drive innovative medical research and to continue to provide patients – including my friends, parents, and children – some of the best healthcare anywhere in the world.
Data collected from a patient's journey is fragmented and siloed across multiple different systems in primary, secondary, and tertiary care. A large volume of this data is unstructured (e.g., free text radiology and pathology reports), particularly in cancer care, meaning it is much harder to access, analyse, and interpret at scale. At present, we are missing opportunities to identify and use learnings from the experience of people with cancer to improve care and research.
Since 2012, Flatiron has focused on addressing this challenge with the vision to build a world where technology and science close the gap between care and research. Flatiron Health UK, a subsidiary of Flatiron Health, is working to make this vision a reality in the UK by transforming the routinely collected health data on a cancer patient's journey into evidence that can improve the treatments and quality of life for people with cancer.
To do this, we partner with hospital and care systems across the UK to help improve the quality of their cancer data, create new research opportunities, and drive improved patient care. Last year, we signed a partnership with Leeds Teaching Hospitals NHS Trust (LTHT), supported by the NHS Health Research Authority. Today, we are actively engaging with many more potential partners to see how we might collaborate and continue to work towards our vision to close the gap between care and research.
Partnering with Flatiron Health UK has the potential to bring huge value to individual NHS Trusts and care systems, their patients, and the wider UK cancer population. However, the word 'value' can mean many different things. We collaborate closely with our partners to define what 'value' means based on the priorities of their hospital and their patients. To do this equitably, we have created a 'fair value model' approved by the NHS Health Research Authority. Our model outlines three key areas where we aim to deliver value to our partners, which are adjusted depending on areas of focus: expanding research opportunities, supporting better care and delivery, and generating revenue.
Expanding research opportunities
Access to real-world data has the potential to enable hospitals and local research partners to better understand patient experiences and outcomes across more diverse and representative populations in the real-world. Flatiron data has informed understanding of how treatments work, identified unmet needs (e.g., men with breast cancer now have an approved therapy option), accelerated new treatments to market, and optimised existing treatment approaches (e.g., patients with EGFR-mutations for some cancers now have an alternative, more convenient, dosing regimen). Every partner hospital receives high-quality curated data on their own patients and access to anonymised datasets from other leading global cancer care institutions within the Flatiron network.
Furthermore, Flatiron data has been central to the publication of a number of studies in high impact journals. These studies describe clinical outcomes and prognostic factors across a broad range of cancers and utilise novel methodologies to enhance the analysis of electronic health records, including AI and machine learning. You can read more about our publications here.
Supporting better care delivery for all patients
Leveraging Flatiron local, curated real-world evidence, clinicians and care teams can stratify patient care and follow-up, provide better advice to patients on treatment benefits and side effects, and support care auditing and benchmarking against other leading cancer care providers nationally and internationally. Flatiron's real-world evidence can also enable faster evaluation of patient eligibility and feasibility assessments for clinical trials, matching patients to trials faster and potentially expanding treatment options for cancer patients.
Generating revenue
Flatiron generates revenue from licence fees paid by the industry researchers that access our anonymised datasets through our Secure Data Environment after approval by an external research transparency panel. A key pillar of our NHS partnerships model is sharing the revenue we generate. We provide financial returns to our NHS partners to re-invest in research and cancer services and/or to support resources to overcome operational challenges.
In addition to the benefits described above, we also support the required investments in technical resources, patient and public involvement and engagement (PPIE), and execution of the partnership to ensure success end to end. We believe it is critical for partners to maximise value from partnering with Flatiron, while not impacting the day to day operations of running a busy hospital.
Transforming the quality of routinely collected health data is one innovation that can improve the care the NHS can deliver. We believe carefully constructed and transparent public-private partnerships are an important component of delivering effective innovation across the NHS.
This continues to be recognised by NHS England – reflected in their recent Value Sharing Framework for NHS Data Partnerships. This document sets out principles for working with companies like ours, of which are reflected in our partnership with LTHT and the way we work.
I'm delighted that at Flatiron we have a small role in helping this change happen within the NHS and to help people living with cancer now and in the future.