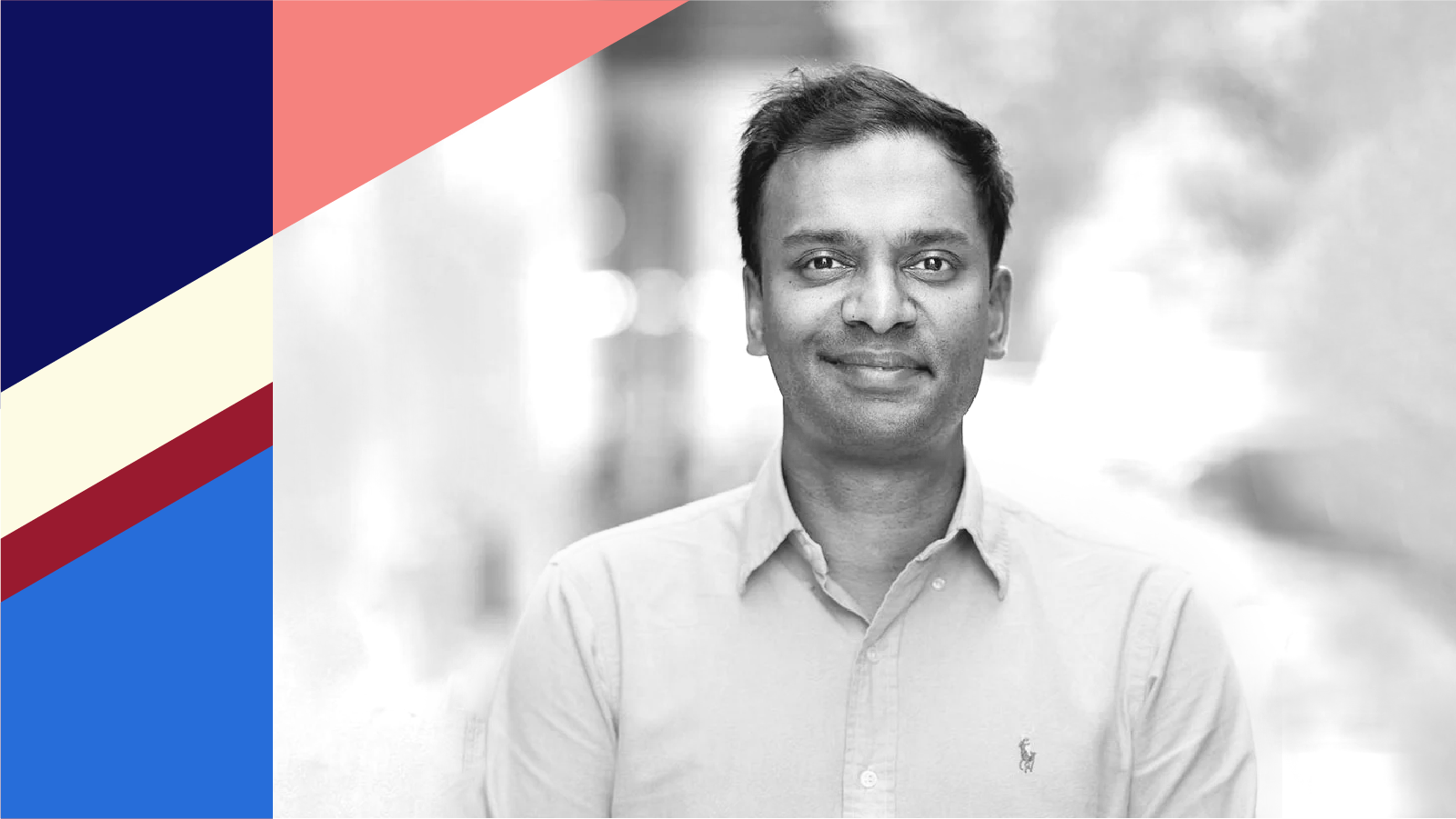 Unlocking the power of data to improve NHS cancer patient care
We asked Arun Sujenthiran – UK Clinical Lead, Senior Medical Director and Caldicott Guardian at Flatiron Health – from the perspective of a clinician and real-world data expert, why he believes data collaborations with the NHS are needed, and why he's so excited about the subsequent benefits to patients, their care teams and NHS hospitals.
What drew you to Flatiron Health UK?
Before joining Flatiron Health, I worked as an academic surgeon in the NHS with a particular interest in uro-oncology and research. On a day-to-day basis I looked after patients with prostate, bladder, and kidney cancer, as well as other urological conditions. I also spent two years completing a full-time higher research degree at the Clinical Effectiveness Unit (Royal College of Surgeons England), working closely with data scientists and epidemiologists using a variety of UK data sources including cancer registry data. This was my first experience of working with "big data" and I quickly appreciated the huge potential it has to meaningfully impact cancer research and improve outcomes for patients.

I first heard about Flatiron Health when I came across a published study using Flatiron real-world data from US cancer patients. I did some further investigation on the website and touched base with a few US clinical colleagues who were all familiar with the company, but I didn't think too much about it given that at that time only US patients were included. In 2020, when I saw Flatiron Health was setting up an office in the UK I was delighted and eager to provide a UK clinical and scientific lens as the team started its journey. During the interview process I was so impressed by the talented team members already at Flatiron and the patient-centred approach they were taking. I also really valued how clinicians and scientists were at the core of how the team had been built in the US, ensuring the robustness of Flatiron's data. Most importantly though, I could see the benefit of Flatiron's approach to creating high-quality cancer datasets and the positive value that could bring to NHS teams and cancer patients.
Could you tell us more about what you see as the benefits to the NHS of working with an independent health technology company?
Currently, it is difficult to draw insights from the real-life experiences of patients treated for cancer in the NHS. Lots of information about their cancer care is found in unstructured documents (e.g. MRI/CT scan reports, clinician notes, genetic testing, etc.) and it's not easy to include this information in a database or to analyse. What we do at Flatiron Health is translate patients' experiences into high quality datasets. We are able to do this by bringing together clinicians, epidemiologists, software engineers and data scientists, using innovative approaches and software to process structured (medications, blood tests, demographics, etc) and unstructured data at scale and speed, and applying our expertise to unlock new insights.
NHS hospitals have a number of benefits from working with Flatiron Health – enhancing patient care, unlocking research, and improving cancer outcomes, while also creating efficiencies for clinical and management teams:
Improving treatment, patient quality of life and NHS capacity: Our data has been used to spare bowel cancer patients unnecessary extra doses of chemotherapy, meaning patients could come in for treatment fortnightly vs.weekly and avoid the often unpleasant side effects of additional chemotherapy, greatly improving their quality of life. ¹

Addressing health inequities: One of the ways data can help is in understanding whether drugs are being prescribed and received by patients in all areas of the country or if there are postcode lotteries; and also understanding how different groups of patients – from different ethnic or socioeconomic backgrounds – are accessing treatments and responding to them. For example, in prostate cancer (as in many other tumour types) we know that Black patients have poorer outcomes, but the research that has been done is limited. Our datasets have a role to play in learning from the experience of every person living with cancer to improve care and reduce health inequities.

Accelerating adoption of innovation: Advances in AI will play a major role across different aspects of healthcare. For example, in imaging it continues to be evaluated in how AI can support radiologists in interpreting scans. Improved access to high quality data will also allow us to utilise innovation and technology quickly and ethically. For these advances to be useful for cancer clinical care and research, you need a backbone of high-quality clinical data. And that's where Flatiron comes in. We have spent the last 11 years generating high-quality, standardised procedures and datasets, curated by healthcare professionals, that can be used as comparators in emerging technologies.

Supporting research: The hospitals we partner with will not only have secure access to our UK anonymised research datasets within a Secure Data Environment, but also Flatiron Health global datasets to support their own research.

Streamlining administrative tasks and freeing up clinical time to care for patients: For hospital management teams, the collaboration and access to highly recent cancer data can also support operational tasks such as streamlining cancer waiting time reporting.
We all know NHS capacity is tight and resources scarce. How have Flatiron Health worked to ensure collaborations benefit the NHS hospitals without causing an administrative burden?
Having first-hand experience of how busy clinical and management team members are on a daily basis at NHS hospitals, Flatiron always looks to prioritise making the partnership as smooth as possible for hospitals and care teams. We now have a blueprint in place for securely and ethically processing patient data, which was approved by the UK's Health Research Authority. Patients from our hospital partners, patient advocacy groups, other PPIE groups and members of the Flatiron Patient Voices Panel were critical to ensuring the partnership delivered value to both NHS hospitals and patients.
Throughout our partnerships we engage with different teams across NHS hospitals to understand their priorities and needs so that our collaboration bears no additional financial, administrative or resource burden. This includes investing in providing IT infrastructure support, and ensuring that NHS teams can focus on patient care.
How do you use the data beyond working with individual hospitals?
Data that is provided by hospitals is fully anonymised and uploaded into our Secure Data Environment (SDE) – a controlled and secure environment for research and analysis. The data in the SDE cannot be re-identified, and there are strict controls on who can access this data and what they can do with it. Access for researchers (clinical, academic and industry) will only be granted subject to a robust approval process led by a Research Transparency Panel with clinical, patient, and lay representation. This process is in place to ensure that Flatiron datasets can only be used in the interest of the public or to generate patient benefit. Flatiron Health UK will charge industry researchers (e.g. pharmaceutical companies) a fee to access the SDE, a proportionate share of which will be returned to hospitals to invest in their own cancer research projects and to improve cancer care. Approved NHS and academic researchers will not have to pay to access the data.
Previous work that has been undertaken using Flatiron data has led to significant strides in research – including a large number of impactful publications and conference presentations in the US. Our resources are now being utilised to extend drug access. An example of this is the extension of the breast cancer drug palbociclib for use in men, which was approved by the FDA in 2021, and now means men with breast cancer can have better access to treatment and care.² A North Star for our team is to build similar high-quality data products from UK cancer patients and use these, together with Flatiron's global data, to generate evidence required to improve access to effective oncology therapies in the UK. Flatiron's research collaboration with NICE continues to evaluate how real-world data can be used by NICE and other HTA organisations to support decision-making.
What are you most excited about for the future of cancer research and care?
High-quality real-world data can really push cancer research forward. I see it as a crucial partner alongside clinical trials in generating new evidence and accelerating cancer research. As we move forward, AI will increasingly influence cancer research and care. Flatiron Health, with our team's expertise and ethical approach to data curation, we are well-positioned to support researchers and hospital teams in the UK to leverage this technology and improve outcomes for patients. Lastly, the involvement of patients and the public is critical in this journey, as their insights and experiences will help guide our efforts and ensure real world data is utilised optimally. I'm proud that Flatiron Health UK has worked so extensively with patients and the NHS to inform what we do; and I think our contribution to improvements in NHS care and cancer research, and ultimately and most importantly cancer patients' care and outcomes, will be all the better for it.
References
1. Flatiron Health real-world data support FDA approval of new dosing regimen for ERBITUX® (cetuximab)
2. Using real-world evidence for label expansion: Use of palbociclib in male breast cancer patients